NoteVault Verdad
Portfolio
NoteVault Verdad
Key Technologies:
Swift, NodeJS, Ruby, MongoDB, AWS, Hyperdrive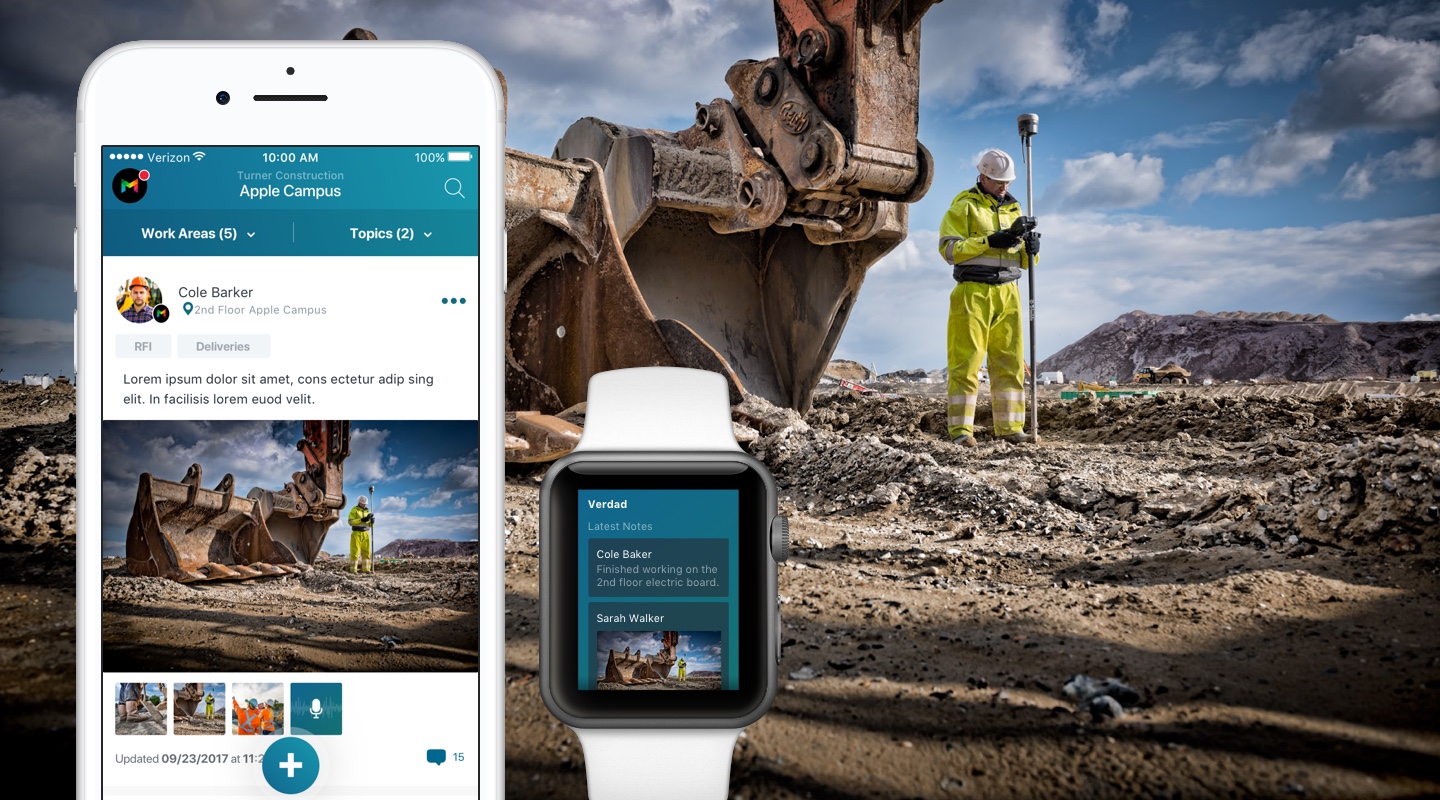 The Concept
Modernize team collaboration construction tools.
The $9 trillion global construction industry is always ripe for innovation. NoteVault Inc. wanted to build a new team collaboration platform and mobile application that would allow workers to document progress and events on large scale construction projects while on site, without the need for network connection.
Making it easy for workers to capture and document details at the job site was a high priority for the application. Tracking progress is important for workers and managers alike, allowing them to quickly and easily communicate potential delays or unexpected costs that may occur due to unforeseen complications. Having proper documentation and records up to decades after the project's completion can save companies millions of dollars in potential litigation costs.
Our proposal was to incorporate valuable customer feedback from the flagship NoteVault applications and apply modern technologies and user experience design principles to develop a novel product solution. Our novel concepts included on-device speech recognition, simplified photo and video capturing, and use of wearable technology.
As part of the effort, a new backend cloud platform was developed in unison with the application to attain the desired mobile user experience.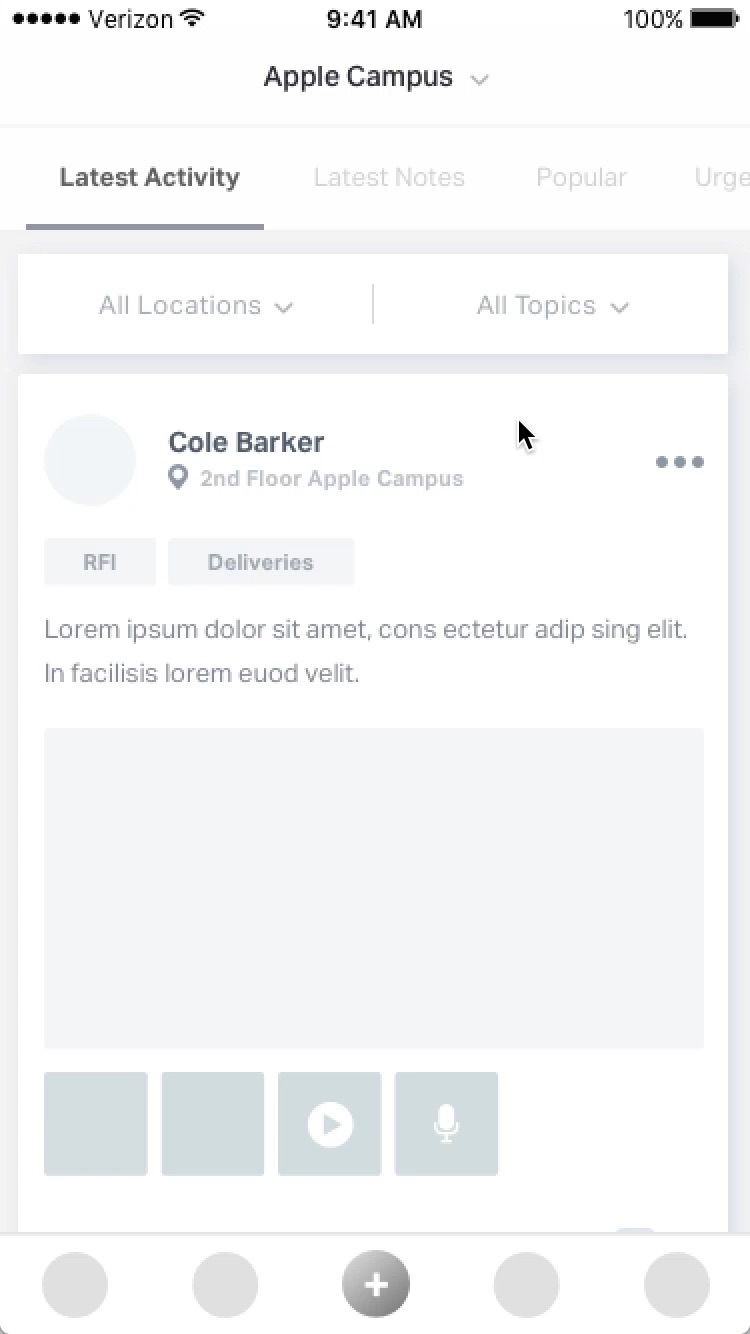 Modernistik Prototype Concept
The Result
The most advanced and versatile platform for construction software.
The result is a versatile, robust and future-proof mobile application and cloud platform that supports a multitude of scenarios and workflows for NoteVault customers. From the addition of on-device automated speech recognition (ASR) for audio transcription, to performing project analytics with machine learning (ML), Verdad sets a new standard in the mobile construction software space.