Key Technologies:
Swift, NodeJS, MongoDB, PostgreSQL, Braintree, Ruby, Redis, Hyperdrive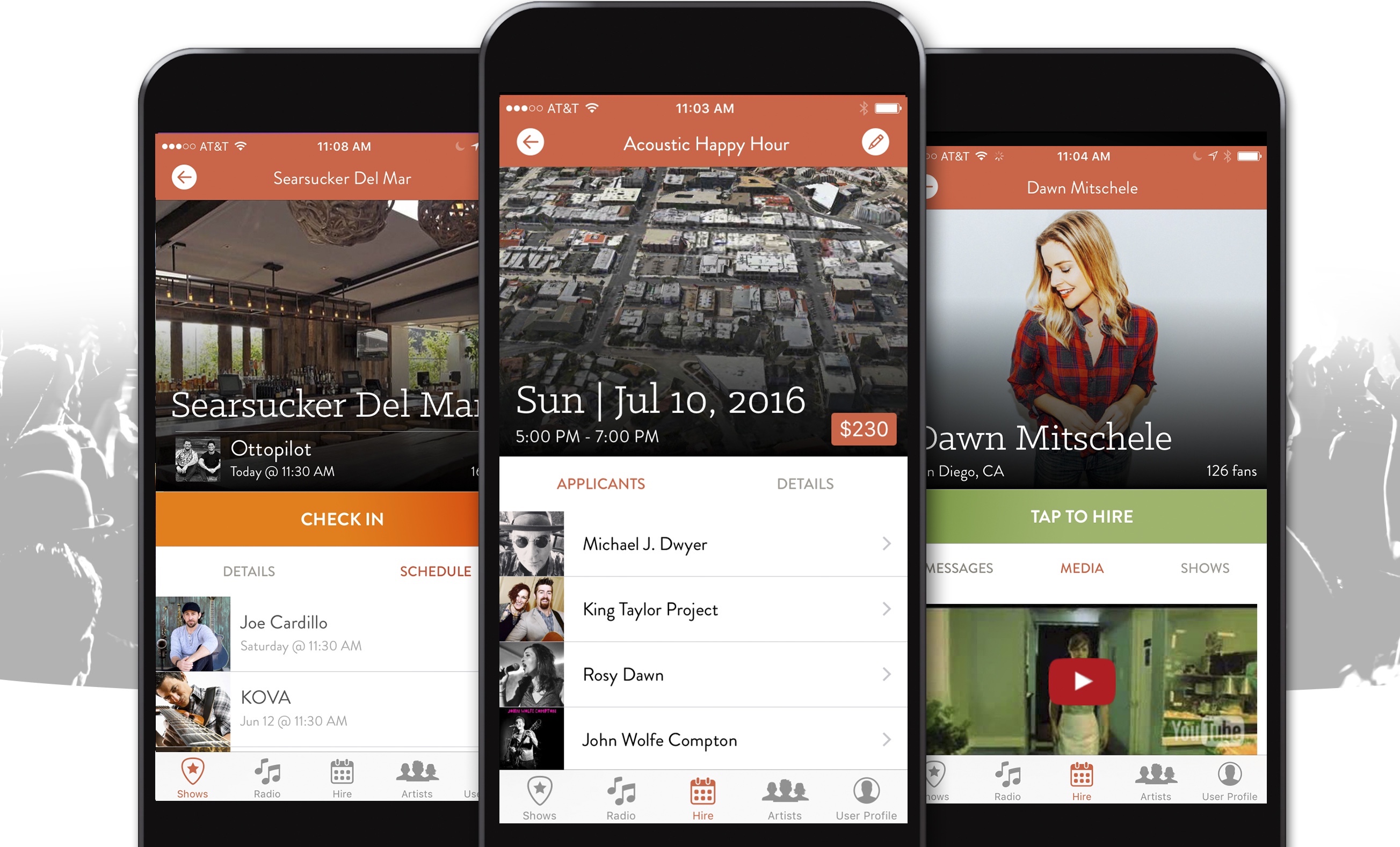 The Concept
On-demand booking of local live music talent should be easy.
In the modern on-demand economy, GigTown wanted to become the hub of local music. Specifically, they wanted to connect venues, fans and artists in a music community while simultaneously addressing the complex system of booking musicians for local events.
For venues and restaurants, GigTown wanted to make it easy to discover and book live music to help increase business revenue. This focused on building a platform that would allow access to the best local musicians, promotion of a venue's entertainment calendar, and management of the typically complex payment and tax forms.
For artists, this provided an opportunity to expand their work opportunities and fan base. They would be promoted on the GigTown platform to thousands of users in their area and could potentially be booked for private events that would normally only occur through word of mouth referrals. This new increased exposure enabled talented musicians to be discovered by producers looking for the next great artist for their record label.
Finally, for local music fans, GigTown wanted to create an experience that motivates fans to come out to shows and engage with artists and venues. This included the concepts of enabling users to find live shows near them, "check-in" at those shows, tip the artist within the app, and "favorite" the artist or event, creating a personalized local live music calendar that fans could access on a mobile device. For information on our sharing solution that improved user engagement, you can view this case study: Gigtown Books Contextualized Linking and Sharing Capabilities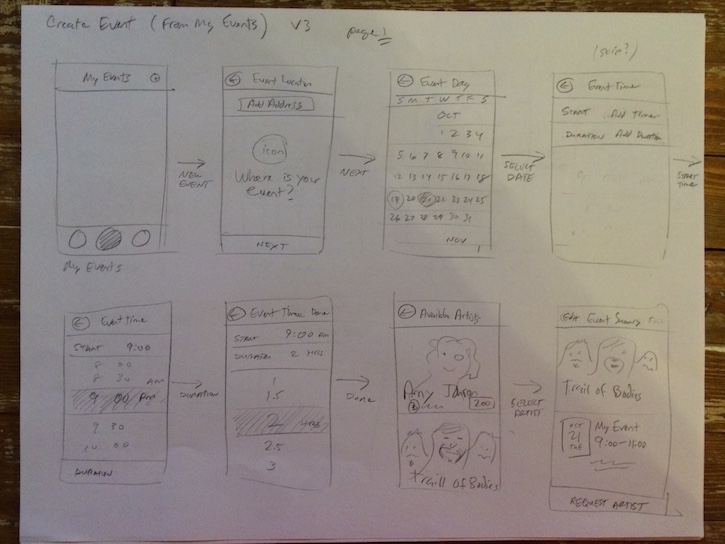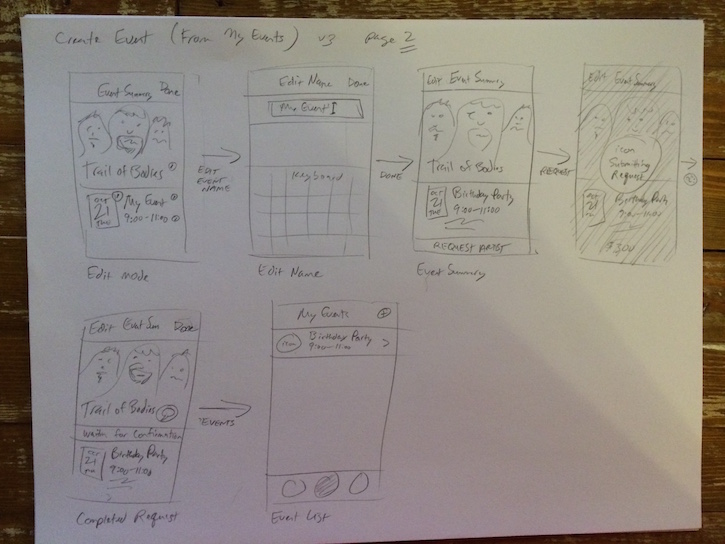 The Result
Over $500k in paid bookings through the app in first launch year.*
The product immediately resonated with fans, venues, and artists nationwide. Restaurant venues gained insight into the value of live music, as customers spent an average of 13% more on nights with live music. As more artists became booked, they promoted the events to their fans and followers, which in turn helped drive additional attendance to those venues - creating a wonderful flywheel effect, and branding GigTown as a one-stop-shop for live entertainment.
GigTown Demo Video
We also helped develop promotional videos showcasing some of the key features of the app and platform for users, fans and artists. These videos were distributed through social media channels and large music festivals such as SXSW and KAABOO Del Mar, helping introduce GigTown to new users in the music community.
GigTown Demo Reel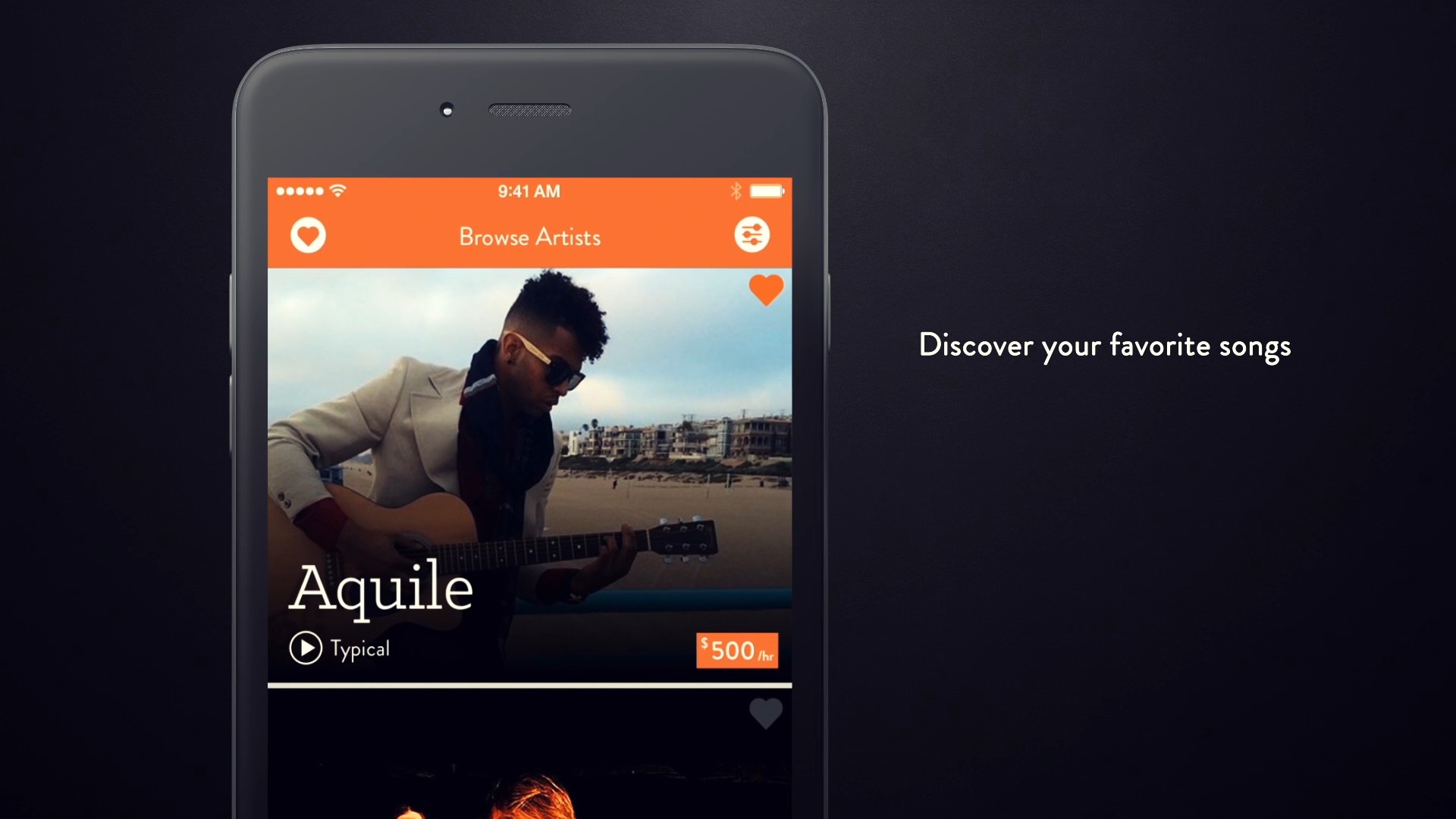 Promotional Video
A promotional video for the national launch of the GigTown booking service was filmed in which we aided in the production of the commercial.