CSHA Website Portal
Portfolio
CSHA Website Portal
Client:
California Speech-Language Hearing Association
Key Technologies:
Ruby on Rails, HTML5, Javascript, PostgreSQL

The Concept
Improve the value CSHA members receive from the website.
The California Speech-Language and Hearing Association (CSHA) sought to improve their online presence to better interface with their members and facilitate access to services, thus increasing annual member retention. The project was focused around two main objectives: site usability and new service offerings.
The primary focus was to improve the usability and organization of the site navigation and content in order to highlight current services, sponsors and seminar events. Each member would have a login to a backend portal which was tied to one of nine California districts. Using the login feature, members would be able to register for education events, connect with other members, and keep up to date on new trends within the profession. In addition, the organization wanted to highlight their annual state convention as their flagship event, which was key in providing continuing education opportunities and introducing new members, sponsors and students to the organization.
The second priority was to develop two key features: a job listing board and a scholarship application system. For both visitors and members, it was important for them to see CSHA as a resource for excellent job opportunities throughout the state. The scholarship program represented an opportunity for CSHA to engage with students early in their careers to provide professional resources and networking opportunities, demonstrating the value of organization membership as they transition into their careers.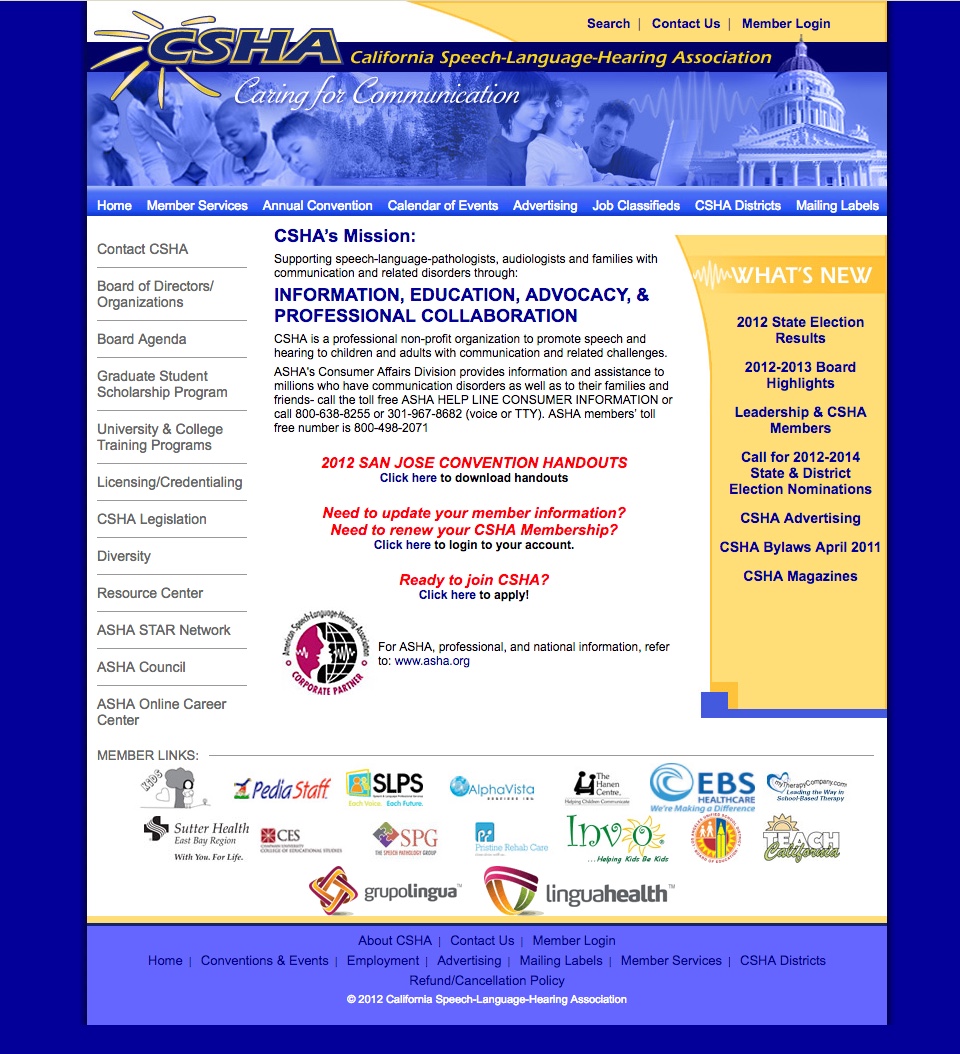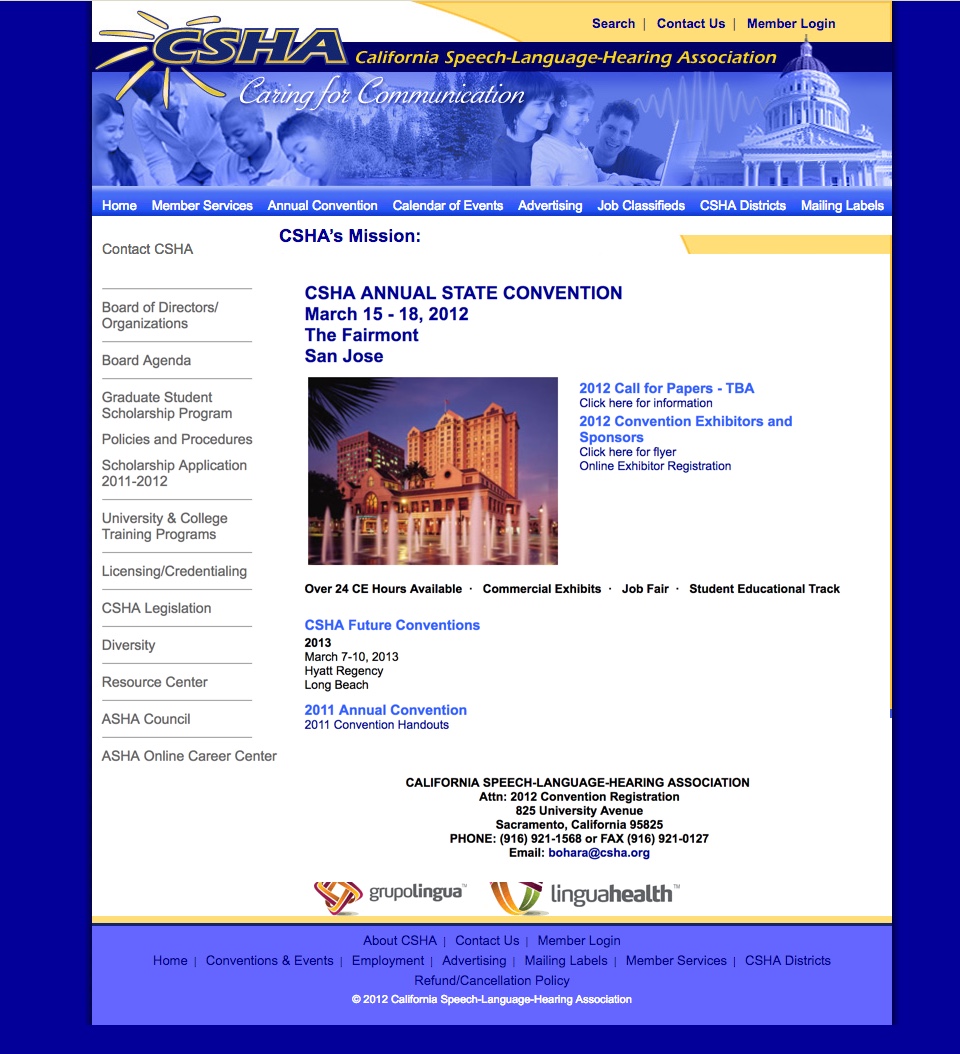 The Result
Increased member satisfaction through better usability.
The organized content and branded theme was delivered featuring the new job listing section and scholarship application program, which improved member satisfaction and user engagement via CSHA's online presence. The use of visually styled content organization and improved access to services resulted not only in improved member satisfaction, but also increased convention attendance. The following year's annual convention turned out to be the highest attended in the organization's history leading up to that date.